You are here: Home > Research Animal Medicine Branch
Research Animal Medicine Branch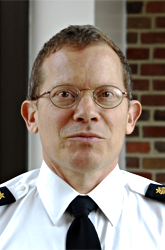 Joseph M. Schech, DVM, Animal Program Director
Daniel T. Abebe, MS, Research Technician
Doreen H. Bartlett, BS, AA, Lab Animal & Fisheries Facilities Manager
Lauren P. Davidson, DVM, MS, Facility Veterinarian, 6B Shared Animal Facility
Earnest B. Davis, Assitant Facility Manager/Enrichment Technician, NIHAC Shared Animal Facility
Julie A. Jacobs, ACUC Coordinator
Debra D. Lust, BS, Facility Manager, NIHAC Shared Animal Facility
Christopher M. Rishell, BS, Facility Manager, 6B Shared Animal Facility
Ruth A. Woodward, DVM, Facility Veterinarian, NIHAC Shared Animal Facility
The RAMB operates and manages the Building 6B Shared Animal Facility (SAF), the NIH Animal Center (NIHAC) SAF, Suite 6C127 of the Ambulatory Care Research Facility (ACRF) Animal Facility, and the NICHD aquatics facilities. The DIR Animal Program and ACUC have oversight of these facilities regarding animal use as well as of NICHD and NIA animals in the Building 49 SAF, the Porter Neurosciences Research Center (PNRC) SAF, the 10A Central Animal Facility (CAF) and in CAFs managed by the Division of Veterinary Resources (DVR) including Building 14F. The RAMB has contractual oversight over an aquatic animal husbandry task that includes husbandry and research support for NICHD, NHGRI, NHLBI, NCI.
The Building 6B SAF supports the animal research activities of four Institutes (NICHD, NIAID, NEI, and NIAMS). This is a restricted-access disease-free rodent facility; it also includes a room of Xenopus frogs and a zebrafish facility.
The NIHAC SAF supports the animal research activities of three Institutes (NICHD, NIMH, and NCI). This facility houses nonhuman primates and rodents. Animal holding areas include indoor housing, indoor/outdoor runs, seasonal outdoor housing, and a five-acre free-ranging primate field station that is located adjacent to permanent structures.
Suite 6C127 of the ACRF Animal Facility supports the animal research activities of two Institutes (NICHD and NIA). The facility occupies 121 m2 (1,299 ft2) in Building 10 and has five animal rooms and two procedure rooms. The facility provides care and housing for rodent and aquatic species. This restricted-access conventional facility is operated under contract.
As part of the NIH, the RAMB participates in the formulation of policies and procedures that impact the care and use of laboratory animals throughout the country. In 2009, the RAMB, together with NICHD zebrafish researchers, led the effort to establish new zebrafish euthanasia guidelines for the NIH Animal Research Advisory Committee (ARAC), which establishes policy and guidelines for all of the NIH intramural animal use.
Contact
For more information, email schechj@mail.nih.gov or visit www.animalcare.nichd.nih.gov.