You are here: Home > Unit on Reproductive Endocrinology and Infertility
Reproductive Endocrinology and Infertility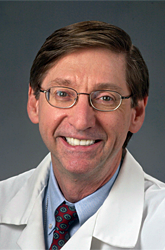 James Segars, MD, Head, Unit on Reproductive Endocrinology and Infertility
Alicia Armstrong, MD, Associate Fellowship Program Director, Reproductive Endocrinology and Infertility
William H. Catherino, MD, PhD, Special Volunteer
Xiaoxiao C. Guo, Student Fellow
Hisashi Koide, MD, PhD, Visiting Postdoctoral Fellow
John Norian, MD, Clinical Fellow, Reproductive Endocrinology and Infertility
Marcy Maguire, MD, Clinical Fellow, Reproductive Endocrinology and Infertility
Pamela Stratton, MD, Head, Gynecology Consult Service
The Unit on Reproductive Endocrinology and Infertility supports basic, translational, and clinical studies of clinically relevant reproductive disorders. Current research focuses on uterine leiomyomas (fibroids), endometriosis, health disparities, and reproductive disorders leading to infertility in women. We also support the accredited, NICHD-supported Clinical Fellowship Program in Reproductive Endocrinology and Infertility.
Uterine leiomyomas
Fifty percent of women in the United States may develop uterine fibroids during their reproductive years, making the condition the most prevalent reproductive disorder of women. Despite its prevalence, the condition remains poorly understood. One prominent feature of uterine fibroids is that the cells within the tumors produce a disordered and excessive extracellular matrix (ECM). Previously, we examined the characteristics of the cells that might lead to production of this excessive and fibrotic ECM and found that altered mechanical signaling—a method of cell communication and activation—was altered in cells within a fibroid. During the past year, we examined the relationship of mechanical signaling to leiomyoma cells in greater detail. Additionally, we completed a collaborative clinical trial with Bradford Wood and Aradhana Venkatesan of MRI-guided high-frequency ultrasound (HIFU) for the non-surgical treatment of uterine fibroids. The results of this pilot study confirm that the HIFU platform is a highly accurate method to target uterine leiomyoma. In the coming year, we plan to determine how the mechanical signaling may be altered (either increased or decreased) in fibroid cells and to initiate a second study with HIFU for the non-surgical treatment of uterine fibroids.
Role of BRX (also known as AKAP13) in osmotic stress, inflammation, and development
Our previous studies of the gene BRX, cloned by our group, indicated that the encoded large Rho-GEF protooncoprotein is involved in estrogen and glucocorticoid receptor activation. Furthermore, in a recent collaborative study with Tomoshige Kino using mice haploinsufficient for BRX, we found that BRX was critical to the response of lymphocytes to osmotic stress through a pathway involving the nuclear factor of activated T cells 5 (NFAT5) and JIP4. During the past year, we characterized the phenotype of mice deficient for both alleles of the gene (Brx−/− mice). Homozygous mutation of the gene resulted in an embryonic lethal phenotype. Further studies suggested that the BRX gene product coordinates Gas and Rho signaling with an essential transcription program in developing cardiomyocytes in mice, involving myocyte enhancer factor 2 C (MEF2C). In the coming year, we plan to develop a conditional gene targeting strategy using the Cre-Lox system in mice.
Assessment and preservation of ovarian function in women and girls undergoing cancer treatment
Because of improved survival and effective chemotherapy for cancers, many young girls and women are now able to survive cancer, but find that reproductive function is impaired. In the past year, we concluded studies of a murine model of medical treatment prior to chemotherapy in an effort to explore the mechanisms responsible for preservation of ovarian function with gonadotropin releasing hormone (GnRH) antagonist therapy. We found that pre-treatment of mice with GnRH-antagonist reduced ovarian damage associated with the chemotherapeutic agent cyclophosphamide. The use of a GnRH antagonist for this purpose has the possible clinical benefit of not causing the "flare effect" that is observed with GnRH agonist therapy. In the coming year, we plan to examine the mechanism(s) responsible for the protective effect of GnRH antagonist therapy prior to chemotherapy. In addition, we plan to launch a clinical study of ovarian function in pediatric cancer survivors.
Infertility and reproductive health disparities
Our unit has continued to conduct studies of infertility and reproductive health disparities. During the past year, we completed a study of health disparities in reproductive outcome in women undergoing assisted reproduction treatments. This clinical study indirectly examined the hypothesis that lower pregnancy outcomes observed in African-American women than in Caucasian women are a result of altered endometrial responses possibly due to higher levels of estrogen during the ovarian stimulation. Consistent with that hypothesis, when the endometrium was prepared similarly for embryo transfer, no ethnic differences in pregnancy rates were observed. We also examined recruitment and retention issues in clinical trials involving women of different ethnicities. In the coming year, we plan to examine factors such as cost in utilization of reproductive technologies by minority women.
Endometriosis and chronic pelvic pain
The group led by Pamela Stratton examined the relationship between disease severity and patient characteristics from 1,000 women with endometriosis. Using this approach, the group devised a model of the characteristics of endometriosis lesions that were associated with pain. In the coming year, the group will conclude a clinical study of the hypothalamic-pituitary-adrenal axis in women with chronic pelvic pain and endometriosis. The relationship between chronic pelvic pain and endometriosis will also be compared in three cohorts of women: women with chronic pain and endometriosis, those with chronic pelvic pain but no evidence of endometriosis, and healthy volunteers. The goals of that clinical trial are to characterize 1) the relationship between chronic pelvic pain, endometriosis, central nervous system sensitization, and myofascial dysfunction, 2) the HPA axis and to correlate changes in ACTH and cortisol response with depression and anxiety scores, and 3) the relationship between nerves in the endometrium and endometriosis lesions and chronic pelvic pain.
Additional Funding
Publications
Kino T, Takatori H, Manoli I, Wang Y, Tiulpakov A, Blackman MR, Su YA, Chrousos GP, DeCherney AH, Segars JH. Brx mediates the response of lymphocytes to osmotic stress through the activation of NFAT. Sci Signal 2009;2:ra5.
Payson M, Malik M, Morris SSN, Segars JH, Chason R, Catherino WH. Activating transcription factor 3 gene expression in uterine leiomyoma: a molecular link between tissue stress and leiomyoma development. Fertil Steril 2009;92:748-755.
Ezzati M, JM Norian, JH Segars. Management of uterine fibroids in the patient pursuing assisted reproductive technologies. Women's Health 2009;5:413-21.
Norian JM, M Malik, CY Parker, D Joseph, PC Leppert, JH Segars, WH Catherino. Transforming growth factor B3 regulates the versican variants in the extracellular matrix-rich uterine leiomyomas. Reprod Sciences 2009;16:1153-64.
Owen CM, Segars JH. Imprinting disorders and assisted reproductive technology (ART). Sem Reprod Med 2009;27:417-28.
Mayers CM, Wadell J, McLean K, Venere M, Malik M, Shibata T, Driggers PH, Kino T, Guo XC, Koide H, Gorivodsky M, Grinberg A, Mukhopadhyay M, Abu-Asab M, Westphal H, Segars JH. The RHO-guanine nucleotide exchange factor AKAP13 (BRX) is essential for cardiac development in mice. J Biol Chem 2010;285:12344-54.
McCarthy-Keith DM, Levens E, Armstrong A, Nurudeen S, Nieman L. Recruitment and retention of women for clinical leiomyoma trials. Contemp Clin Trials 2010;31:44-48.
Taylor JE, Miller BT, Gray KD, Scott RT Jr, Catherino WH, Segars JH. The mechanism responsible for the supraphysiologic gonadotropin surge in females treated with gonadotropin-releasing hormone (GnRH) agonist and primed with GnRH antagonist. Fertility and Sterility 2010;93:1668-75.
Collaborators
Faye Chen, PhD, Cartilage Biology and Orthopaedics Branch, NIAMS, Bethesda, MD
Paul Driggers, PhD, Uterine Fibroid Tissue Bank, USUHS-NICHD, Bethesda, MD
Rebecca Greene, BA, Reproductive Biology and Medicine Branch, NICHD, Bethesda, MD
Tomoshige Kino, PhD, Program on Reproductive and Adult Endocrinology, NICHD, Bethesda, MD
Phyllis Leppert, MD, PhD, Duke University, Durham, NC
Lawrence Nelson, MD, Program on Reproductive and Adult Endocrinology, NICHD, Bethesda, MD
Lynette Nieman, MD, Program on Reproductive and Adult Endocrinology, NICHD, Bethesda, MD
Steven Z. Pavletic, MD, Experimental Transplantation and Immunology Branch, NCI, Bethesda, MD
Mark Payson, MD, Uniformed Services University of the Health Sciences, Bethesda, MD
Ninet Sinaii, MPH, PhD, Office of the Deputy Director for Clinical Care, Clinical Center, NIH, Bethesda, MD
Rocky Tuan, PhD, Cartilage Biology and Orthopaedics Branch, NIAMS, Bethesda, MD
Aradhana Venkatesan, MD, Radiology and Imaging Sciences, NIH Clinical Center, Bethesda, MD
Heiner Westphal, MD, Program on Genomics of Differentiation, NICHD, Bethesda, MD
Bradford J. Wood, MD, Center for Interventional Oncology, NIH Clinical Center, Bethesda, MD
Contact
For more information, email segarsj@mail.nih.gov.