The NICHD Zebrafish Core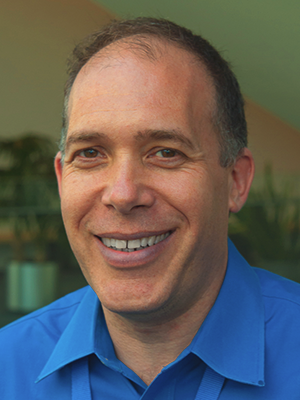 Benjamin Feldman, PhD, Staff Scientist and Director of the NICHD Zebrafish Core
ChonHwa Tsai-Morris, PhD, Staff Scientist and Assistant Director of the NICHD Zebrafish Core
Yvonne Rosario, PhD, Postdoctoral Intramural Research Training Award Fellow
Emily N. Katz, BS, Postbaccalaureate Intramural Research Training Award Fellow
The NICHD Zebrafish Core was established in 2012 with the goal of providing its clients with consultation, access to equipment and reagents, and service in the area of zebrafish genetics. NICHD investigators as well as investigators from other NIH institutes and from outside the NIH are its clientele. The oversight committee for the Core comprises Harold Burgess, Ajay Chitnis, Brant Weinstein, and Katie Drerup. The Core's activities consist of (1) oversight and support of client-specific projects, (2) custom generation of genetic zebrafish models, (3) troubleshooting of new methodologies with promising application in zebrafish, (4) maintenance and improvement of equipment and infrastructure, and (5) service and educational outreach.
Oversight and support of client-specific projects
Over 2019–2020, the Core engaged in research projects with ten labs and other customers and with two cores.
Genetic dissection and creation of human disease models of sterol metabolism (Porter Lab, NICHD)
In previous years the Core used CRISPR-Cas9 technology to create genetic mutant zebrafish lines for the Porter lab in five genes: dhcr7, npc1, npc2, cln3 and ebp, which play roles in various steps of cholesterol metabolism. In 2018 phenotypes of npc1 mutants were characterized and published, and during the current year, a re-submission of a paper on npc2 phenotypes is currently being re-reviewed.
Function of zebrafish orthologs to human genes implicated in disorders of the pituitary-adrenal axis (Stratakis Lab, NICHD)
In previous years, the Core used CRISPR-Cas9 technology to generate zebrafish carrying loss-of-function mutations in four zebrafish orthologs to human genes, implicated by the Stratakis lab in human growth anomalies, and eight zebrafish orthologs to human adrenal hyperplasia and Cushing's disease–associated genes. A manuscript summarizing the characterization of one of these genes, gpr101, was prepared and submitted this year, and reviewer comments are being addressed prior to re-submission. Over the past several months, a new project was initiated to create a precisely edited zebrafish satb1 mutant line with a non-synonymous amino acid substitution that is cognate to a human disease-associated mutation of interest.
Assessing Functions of the TTP family of RNA–binding proteins in zebrafish (Blackshear Lab, NIEHS)
The Core has been engaged over the past several years to use CRISPR-Cas9 technology to generate zebrafish carrying loss-of-function mutations in seven zebrafish TTP family orthologs and assist with preliminary phenotype characterization. Phenotypes for fourteen mutant alleles for all seven genes have proven to be weak or absent. RNAseq–based comparisons of the transcriptomes of mutants with control siblings was performed for six of the seven genes, revealing high and opposite sex-specific expression for two of the genes. Current plans are to independently repeat these findings and to intercross two lines to make double-nulls and thus potentially reveal phenotypes that were masked by functional redundancy.
Function of zebrafish rca2.1 (Kemper lab, NHLBI)
The Kemper lab is interested in zebrafish rca2.1's function, because it has certain similarities to human CD46 (a transmembrane glycoprotein that plays a role in regulating the complement system) not found in the mouse genome. We initiated the project this year, with a new strategy of deleting the entire gene (about 20 KB) by simultaneously injecting gRNAs targeting the length of the gene along with Cas9 in order to assure complete disruption of gene function. The strategy worked, leading to recovery of a founder line that appears to indeed lack the entire rca2.1 locus. We are currently assisting the Kemper lab with genetic and phenotypic characterization of the new allele.
Role of minerals in bone health (LaVerne Brown, Office of Dietary Supplements)
The NICHD Zebrafish Core welcomed LaVerne Brown as a Special Volunteer this year. Together, we devised a nutritional study that will be used to define fish feed from the Nutrition Obesity Research Center of the University of Alabama (Birmingham) in order to explore how certain minerals influence bone health in the presence or absence of adequate vitamin D, a topic of relevance to human bone health, as well as differences in the role of vitamin D between African Americans and other demographic groups.
Basic gene knockouts
The Core continues to offer the creation of at least two novel CRISPR/Cas9 frame-shifting alleles per gene on a fee-for-service basis. There were no basic gene knockout requests this year, as our customer laboratories are still characterizing mutant lines that we previously made for them. Since 2018, we have also been exploring the simultaneous targeting of multiple sites along a gene with CRISPR/Cas9 to create larger deletions, with a 20 KB deletion in rca2.1 (see Kemper lab above) as our pilot example. We were successful in finding a founder capable of germ-line transmission that follows clear Mendelian patterns of inheritance. Several other founders showed non-Mendelian patterns of inheritance, which we hypothesize are the result of CRISPR/Cas9–induced chromosomal structural alteration, leading to non-disjunction during meiosis. We plan to explore this possibility through whole-genome sequencing. The research should reveal general strategies and caveats in creating large deletion alleles so as to avoid the risk of false-negative results (i.e., reduction of phenotype strength), which are sometimes associated with standard CRISPR/Cas9 in-del alleles.
Independent research by the NICHD Zebrafish Core
Optimizing strategies for CRISPR/Cas9–based homology-directed repair (HDR)
Over the previous two years, the Core used CRISPR-Cas9 technology in combination with donor DNA to generate a zebrafish line with an atp7a amino acid (AA) substitution that is cognate to an ATP7A (AA) substitution of interest to the former Kaler lab (NICHD), a substitution that causes distal motoneuropathy. The phenotype is characterized by hypopigmentation. We devised a novel screening strategy for this project that included synonymous changes alongside the targeted non-synonymous change. The synonymous changes introduced RFLPs (restriction fragment length polymorphisms) amenable to our molecular screening strategy. In collaboration with the NICHD Bioinformatics & Scientific Programming Core, software for generalizing this approach to any locus of interest has been developed, and we are currently preparing a manuscript summarizing these achievements. Over 2018–2019, the Core also conducted Directors Award–funded research in collaboration with the NICHD Molecular Genomics Core to compare precise genome editing methods and efficiencies using high-throughput sequencing. We compared five methods for generating seven alleles of interest to labs in NICHD and elsewhere at NIH, namely: two npc1 alleles (Porter lab, NICHD), one rhoaa allele (Weinstein lab, NICHD), one ifitm5 allele (Marini lab, NICHD), two ryr1b alleles (Lawal lab, NINR), and one cacna1c allele (Golden lab, NIDDK). We have extended the project for a third year to complete data analysis, prepare a manuscript on our findings, and recover successfully edited lines where we can. We are applying the same basic strategy, but with time-saving shortcuts, to a new project to create a precisely edited zebrafish satb1 mutant line with a nonsynonymous AA substitution that is cognate to a human disease-associated mutation of interest.
We continue to regularly meet and discuss progress with the laboratories of Raman Sood (NHGRI, Zebrafish Core) and Shawn Burgess (NHGRI) to ensure that efforts in optimizing precise genome editing strategies are not redundant.
Cryo-preservation and in vitro fertilization of zebrafish sperm
Over the last year, we focused on improving quality control measures to ensure the viability of cryo-preserved zebrafish lines and minimize variability in viability. The studies continue with the additional goal of adding zebrafish-sperm health assessments to our repertoire of phenotype assessment. Our strategy involves pooling and aliquoting sperm from several carriers and conducing a test IVF from one aliquot.
Preventing DNA degradation in zebrafish biopsies
We have been working with the genotyping company Transnetyx to devise strategies for minimizing DNA degradation in zebrafish biopsies shipped to them for phenotyping. We have had good results with desiccation of biopsies prior to shipment and we are planning to write a manuscript describing the method.
Institutional service
ACUC Membership
Feldman has served on the NICHD Animal Care and Use Committee (ACUC) since 2015 and continued in this capacity this year, meeting monthly to evaluate and decide upon animal-study proposals, renewals and amendments, and ad hoc issues relevant to animal welfare.
Covid-19 Response
Feldman made a substantial contribution to coordinating and establishing standard operating procedures aimed at enabling scientists to safely continue and return to their zebrafish-related research.
Zebrafish Science Fair Display
Feldman worked closely with the Office of the Director to plan, design, and procure materials for a state-of-art display focusing on NIH Zebrafish research. The display was scheduled for the 2020 USA Science and Engineering Festival, which was canceled as a result of the Covid-19 pandemic. However, the steps taken prior to the cancelation will greatly reduce the effort and costs required for completion and implementation of the display at a future event.
Additional Funding
One-year salary support for Postbaccalaureate Fellow Emily Katz from the Office of Intramural Training & Education, NIH
Publications
Tseng WC, Johnson-Escauriza AJ, Tsai-Morris CH, Feldman B, Dale RK, Wassif CA, Porter FD. The role of Niemann-Pick type C2 in zebrafish embryonic development. Development 2021;dev.194258.
Trivellin G, Tirosh A, Hernández-Ramírez LC, Gupta T, Tsai-Morris C-H, Faucz F R, Burgess HA, Feldman B, Stratakis CA. The X-linked acrogigantism-associated gene gpr101 is a maternal regulator of early embryonic development and somatic growth in zebrafish. Mol Cell Endocrinol 2020 520:111091.
Collaborators
Perry Blackshear, PhD, Signal Transduction Laboratory, NIEHS, Research Triangle Park, NC
LaVerne L. Brown, PhD, Office of Dietary Supplements, Office of the Director, NIH, Rockville, MD
Steven Coon, PhD, Molecular Genomics Core, NICHD, Bethesda, MD
Ryan Dale, MS, PhD, Bioinformatics and Scientific Programming Core; Computer Support Services Core, NICHD, Bethesda, MD
Andy Golden, PhD, Laboratory of Biochemistry and Genetics, NIDDK, Bethesda, MD
Stephen Kaler, MD, Section on Translational Neuroscience, NICHD, Bethesda, MD
Claudia Kemper, PhD, Laboratory for Complement and Inflammation Research, NHLBI, Bethesda, MD
Tokunbor Lawal, PhD, Neuromuscular Symptoms Unit, NINR, Bethesda, MD
Joan Marini, MD, PhD, Section on Heritable Disorders of Bone and Extracellular Matrix, NICHD, Bethesda, MD
Forbes D. Porter, MD, PhD, Section on Molecular Dysmorphology, NICHD, Bethesda, MD
Constantine Stratakis, MD, D(med)Sci, Section on Endocrinology and Genetics, NICHD, Bethesda, MD
Brant Weinstein, PhD, Section on Vertebrate Organogenesis, NICHD, Bethesda, MD
Contact
For more information, email bfeldman@mail.nih.gov or visit http://zcore.nichd.nih.gov.