Research Informatics Support for NICHD's Division of Intramural Research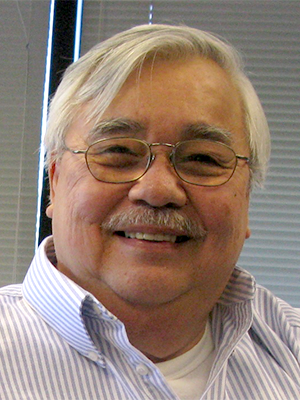 David Songco, Head, Computer Support Services Core
Marco Crosby, Program Engineer
John Czapary, BS, Laboratory Technical Manager
Michelle Duverneau, IT Specialist
Nareg Bakirci, Contractor
Matt Breymaier, Contractor
Raquel Gray, Contractor
Audrey Harrell, Contractor
Asma Idriss, Contractor
Sean Ivusic, Contractor
Izabella Kachikyan, Contractor
Joelle Khoriaty, Contractor
Kesa Koresko, Contractor
Tamara Prodanov, Contractor
Patricia Pullen, Contractor
Nadine Skaff, Contractor
Jeremy Swan, Contractor
Nichole Swan, Contractor
Angela Tilghman, Contractor
George Tran, Contractor
Loc Vu, Contractor
The Computer Support Services Core (CSSC) provides informatics and research services to intramural investigators at NICHD in four key areas: clinical informatics, bioinformatics, biovisualization web services, and core IT support.
During the past year, the team completed a major hardware upgrade of all its infrastructure, greatly increasing storage capacity and computing resources.
Clinical informatics
The CSSC continued to support and develop applications related to clinical and translational medicine, including the Clinical Trials Database (CTDB) project. Such informatics tools allow researchers to design, collect, and report clinical observations related to natural history and interval-based studies. The total number of protocols and research projects supported by the CTDB team increased to approximately 454 for 14 NIH institutes, with an expansion of research questions to over 185,000. The software development group completed two releases that included features for the Form Data Download, Electronic Regulatory Binder improvement, and various performance enhancements. We supported the Clinical Trial Survey System (CTSS), an application for patient surveys, now used for 151 protocols. The Clinical Datamart provides lab results, vitals, and medications; and ECG/EKG datamarts were upgraded to support new protocols. The database team worked on approximately 600 reports during the year; moreover the team has been consolidating the CTDB project-reporting tools.
Biological visualization web services
The CSSC team provides laboratories of NICHD's Division of Intramural Research (DIR) with scientific communication and media services, including publication support, website and content management support, audio/visual production, image-processing services and consulting, bio-medical graphics, 3D printing, and print media pre-production. During the past year, we updated all the Principal Investigators' (PI) websites within a standardized NICHD template. We provided input and support to the NIH Library's Technology Sandbox in its effort to provide direct 3D printing capabilities to all NIH staff, and we are now working to facilitate the use of Virtual and Augmented Reality (VAR) at the NIH Library and at the NIH in general through a new scientific interest group (VARIG).
The web activities of the DIR web services program include: laboratory websites, the annual report, and internet applications. The CSSC continued to maintain approximately 139 public DIR websites, while reducing the number and footprint of web properties, as well as implementing a redesign effort by adapting 60 websites into a content-management system under a standardized design template.
The bioviz team created several illustrations for publications and journal covers on behalf of NICHD scientists. We provided research video support, authoring time-lapse videos, assisting in the digitization and storage of 25,000 videos, and recording audio/video for the Adult and Pediatric Endocrinology Training Programs. In addition, we provided photography, design and printing support for the DIR Annual Fellows and PI Retreats. We provided a Virtual Reality demo for the NIH Research Festival, including creating and printing informational materials. We provided poster and flier design, printing, and distributing to advertise the NICHD Director's Exchange series. The team continued graphic design support and authored several articles for the NICHD Connection, a monthly newsletter for Intramural research fellows. The Science wiki allows PIs to maintain a customized web presence, share lab protocols and scientific data, and recruit fellows.
Bioinformatics
The CSSC works with the scientific community in NICHD's DIR to create and manage web applications supporting research publications and the dissemination of information within the community. For example, the CSSC runs several applications that facilitate sharing and searching of genomic data from mutations to gene expression. The bioinformatics team assisted the Molecular Genomics Core in the maintenance of related applications. A high-performance computing (HPC) cluster was set up to assist with genomics computational requirements. The genomics workbench Galaxy was installed and configured on the HPC to take advantage of parallel processing capabilities. The CSSC also continues to provide and manage dozens of terabytes of storage to support genomic research.
Custom software development for scientific and administrative support.
This aspect of support includes software applications for DIR services. For example, we continued to enhance the Manuscript Tracking System (MTrac), a web-based application that automates the clearance and approval process for manuscripts in the DIR. The system now includes a web service feature to connect to NLM PubMed and File Transfer Process (FTP) connections to PubMed Central to allow PIs to comply with NIH's Public Access policies. The team successfully launched the Fellows Annual Progress Report for the DIR. The module helps facilitate a strong relationship between mentor and fellow while granting the Office of Education invaluable feedback on the training program. The team completed five production releases, including users' support for all DIR programs. The CSSC maintained the Cost Tracker module for the DIR, enabling the capture, organization, and reporting of various expenses on a per-protocol basis. The CSSC continue to work closely with the Office of the Clinical Director to develop a model for protocol cost vs. effectiveness and a protocol cost estimator questionnaire.
Core IT services
The CSSC continued to expand its services to the DIR community in core IT areas.
Network and desktop services.
We support reliable, secure, and efficient information technology solutions, which includes acquisition, maintenance, and support for licensed software used by the DIR research community, e.g., EndNote/Reference Manager, Bookends, GraphPad Prism, PyMol, network services (e­mail, data backups, VPN, helix, PDAs, wireless configurations); and cross­platform desktop, server, and application hosting in the Rockledge Data Center. We host software licenses for computation, 3­D imaging, and sequencing, e.g., Amira, ArrayStar and QSeq, Autodesk Maya, DNASTAR Lasergene Core Suite, MathWorks, MATLAB, MolSoft, and SeqMan NGen. This year, MATLAB Distributed Computing Server, software and hardware (128GB, 16 Worker), was added. Hosting these licenses permits users to leverage their research with additional tools available on Helix and Biowulf. We also assist users in identifying, researching, and purchasing custom hardware configurations to match research instrument requirements.
Data-recovery services.
We implemented core data-recovery tools for all media, hard drive, SSD, and flash, etc., including RAID 0 and 5 recovery tools. Since 2005, the Core has recovered over a terabyte of research data from failed drives and media.
Additional Funding
The Clinical Trials Database (CTDB) project receives funding from other NIH Intramural Institute or Center programs, including NINR, NIMH, NIDCR, NIEHS, NIAMS, NINDS, CC, NHLBI, NIAAA, NHGRI, NCCIH and NIDDK.
Collaborators
Karel Pacak, MD, PhD, DSc, Section on Medical Neuroendocrinology, NICHD, Bethesda, MD
Forbes D. Porter, MD, PhD, Clinical Director, NICHD, Bethesda, MD
Leorey Saligan, PhD, RN, CRNP, Deputy Clinical Director, NINR, Bethesda, MD
Peter Schmidt, MD, Behavioral Endocrinology Branch, NIMH, Bethesda, MD
Steven Stanhope, PhD, University of Delaware, Newark, DE
Constantine Stratakis, MD, D(med)Sci, Scientific Director, Division of Intramural Research, NICHD, Bethesda, MD
Susan Swedo, MD, Pediatrics and Developmental Neuroscience Branch, NIMH, Bethesda, MD
Jack Yanovski, MD, PhD, Section on Growth and Obesity, NICHD, Bethesda, MD
Contact
For more information, email songcod@mail.nih.gov.