Office of Education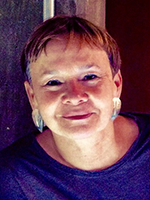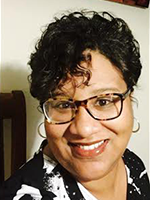 Brenda Hanning, Director, Office of Education
Yvette R. Pittman, PhD, Associate Director
Carol Carnahan, Program Coordinator
The Office of Education, DIR, NICHD, was established in 2004 to support the needs of intramural trainees at all levels. We offer academic support programs, career guidance, and individualized opportunities to a population of on average 300 trainees, including postdoctoral, visiting, and research fellows; clinical fellows and medical students; graduate students; and postbaccalaureate fellows.
Goals and objectives
To support the training needs of intramural scientists, fellows, and students at all levels is the goal of the Office of Education. This is achieved through recruitment and development of academic support programs; support of accreditation; contributions to mentoring, evaluation, and career guidance; and creation of new training initiatives. Additional areas of involvement include career development programming, networking among fellows and alumni, grantsmanship, and the enhancement of fellows' competitiveness for awards, as well as support of new tenure-track investigators.
Notable accomplishments of the past year
In the spring of 2016, the Division of Intramural Research gave its ninth Mentor of the Year awards to staff scientist Julian Lui and postdoctoral fellow Shlomo Krispin. Twenty NICHD fellows were recipients of the 2017 FARE (Fellows Award for Research Excellence) awards. The NICHD Developing Talent program, established in 2011, added two new postbaccalaureate scholars, Amber Simmons (lab of Peter Basser) and Oluwadamilola Bankole (lab of Henry Levin), while Nicolas Johnson (lab of Mary Lilly) and Rim Mehari (lab of Jack Yanovski) continued for a second year. Our professional development workshops focused on various topics, including grantsmanship, public speaking, job interviewing, networking, and scientific writing and publishing. We offered a three-week training course for college teaching and curriculum development associated with University of Maryland. Postdoctoral fellows were also given the opportunity to organize and teach our annual "Becoming an Effective Scientist" course, which entered its eleventh year, for postbaccalaureate trainees. The Office of Education is committed and actively involved in graduate and professional school advising and career counseling for our fellows. The 12th annual meeting of fellows took place at the Smithsonian Museum of the American Indian and featured keynote speakers Eric Betzig, 2014 Nobel Laureate in Chemistry, and Jorge Cham, PHD Comics creator. Each spring, this retreat includes presentations by fellows and a poster presentation by each attendee and is held for about 100 people to address scientific developments and careers. The program is developed and run by a fellows' steering committee. For our annual three-minute talk (TmT) training and awards program, we once again partnered with NHGRI and NIDCR; TmT emphasizes the importance to scientists of communicating their research and its significance to improving human health. TmT participants completed several oral presentation workshops, received one-on-one professional coaching, and were judged by internal and external panels. Alex Szatmary (lab of Ralph Nossal) won third place, and some of the finalists' video clips were presented to the NICHD's advisory council. The Office of Education continued our Graduate Student Talks initiative, established in 2014; it provides the Institute's graduate students with experience in presenting their thesis research to a non-specialist scientific audience. We established a new research ethics training plan for intramural fellows, providing eight hours of training within a fellow's initial two years, in fulfilment of Responsible Conduct of Research requirements. Along with continuing scientific orientations for all fellows, the online Annual Progress Report system was launched and is actively being used by our fellows and investigators to ensure that training goals are being met while at NICHD. The Fellows Intramural Grant Supplement (FIGS) continues to recognize our grant applicants and awardees with stipend increases. The Fellows Recruitment Incentive Award, launched in 2013, promotes the recruitment of postdoctoral fellows from backgrounds underrepresented in science. This year, the award was given to Sergey Leikin, who recruited Anna Roberts-Pilgrim. The NICHD Connection, a monthly newsletter run and written by fellows, will publish its 79th issue in December 2016; it continues to focus on mentoring, careers in science, and our academic programs.
Contact
For further information, contact pittmanyv@mail.nih.gov or hanningb@mail.nih.gov.