About the Image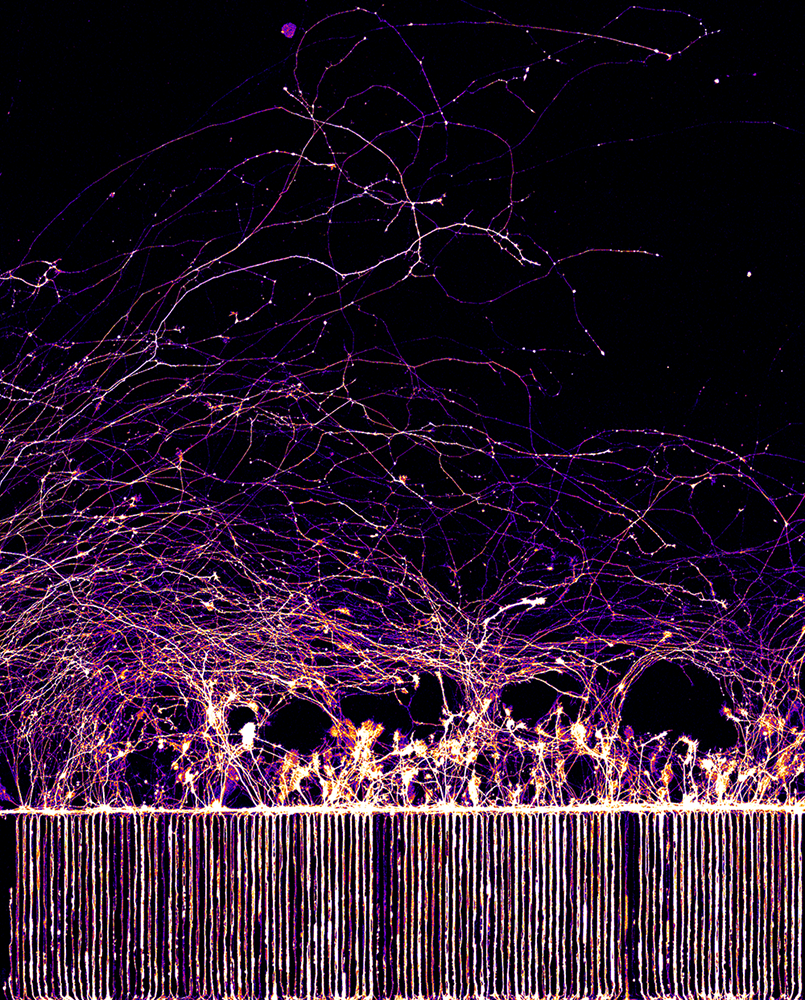 This image shows human neuronal axons growing on microfluidic chambers. Using these devices, we can start to understand key biological processes unique to human neuronal axons, such as how they grow or why they degenerate.
Image created by Jorge Gomez-Deza, PhD, of the Le Pichon lab.
Click the image to view larger.