NICHD Pediatric and Adolescent Gynecology Training Program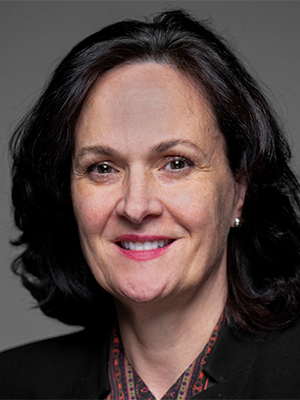 Veronica Gomez-Lobo, MD, Program Director
Tazim Dowlut-McElroy, MD, Associate Program Director
Jacqueline Maher, MD, Staff Clinician
Ariel Cohen, MD, Clinical Fellow
Jessica Long, MD, Clinical Fellow
Swetha Naroji, MD, Clinical Fellow
Jamie Merkinson, MD, Special Volunteer
Rashmi Prasad, DO Candidate, Special Volunteer
Bohyon Yun, MD, Special Volunteer
Sarina Hanfling, BS, Intramural Research Training Award Fellow
Victoria Huynh, MD Candidate, Medical Research Scholar Program
Allison Kumnick, MD/MPH Candidate, Medical Research Scholar Program
Hong Lou, MD, Laboratory Manager/Biologist
Harveen Kaur, MPH, Clinical Research Coordinator
Sofia L. Getachew, MSPM, Fellowship Program Coordinator
Training in the Pediatric and Adolescent Gynecology (PAG) subspecialty is achieved through non–ACGME approved fellowships, which are loosely coordinated through collaboration with the PAG Fellowship Director's Committee of the North American Society for Pediatric and Adolescent Gynecology (NASPAG). PAG is a two-year program with faculty from the National Institute of Child Health and Human Development (NICHD), Children's National Hospital (CNH), and the MedStar Washington Hospital Center (MWHC). The mission of the fellowship program is to ensure that the graduate possesses the knowledge, skills, and professional attributes essential to be able to function as a consultant for children and adolescents with gynecologic concerns as well as for women born with congenital anomalies. Qualified candidates must be U.S. Citizens or Green-Card holders and have completed an accredited residency in Obstetrics and Gynecology in the United States and be Board-eligible in this specialty.
PAG is uniquely qualified to meet the Eunice Kennedy Shriver National Institute of Child Health and Human Development's mission to: "lead research and training to understand human development, improve reproductive health, enhance the lives of children and adolescents, and optimize abilities for all." PAG is a relatively new subspecialty within the field of Obstetrics and Gynecology and encompasses gynecologic care from the fetal period into adulthood. In 2018, the American Board of Obstetrics and Gynecology implemented a Focused Practice Designation in Pediatric and Adolescent Gynecology. Many of the conditions managed by pediatric gynecology are rare diseases and have been poorly studied. In addition, as experts in complex gynecology, many pediatric and adolescent gynecologists care for adult women with these and similar conditions. Thus, an emphasis on PAG offers unique opportunities that align with NICHD research priorities.
Program structure
Currently, the fellowship alternates between recruiting one or two fellows per year. A schedule is established by which fellows rotate through general pediatric and adolescent gynecology clinics (including a heavy-menses clinic), and surgeries, specialty clinics (reproductive endocrine, Turner syndrome, PROUD [positive re-evaluation of urogenital differences clinics, or disorders of sex development] and vulvar dermatology clinics), colorectal surgery at CNH, and research and consult/clinics at the NIH Clinical Center. The outpatient services do not depend on fellows for clinical care, which allows flexibility to maximize the educational experience. Surgeries are performed by the fellow on call with a resident, and the fellow functions as the surgical instructor during such cases. Complex surgeries are performed by both fellows as co-surgeons. Rotations, including one month in Child Abuse, are scheduled during the second year of the fellowship. Electives in Adolescent Medicine (eating disorders), as well as travel to other sites for further complex anomaly training are available.
For successful completion of the training program, the fellow is required to design, implement, complete, describe, and report at least one research study. A second multi-center project must be designed and submitted, or collaboration with a project submitted to the Fellows Research Network at North American Society for Pediatric and Adolescent Gynecology (NASPAG) is required. During the fellowship, fellows have thirty percent of their time protected for clinical research. The research takes place throughout the two years of training on 1.5 weekdays, except during outside rotations.
Structured training includes a series of introductory seminars geared to the first-year fellows, which take place from July to September in the first year. The introductory seminars provide a historical perspective and basic understanding of the practice of Pediatric and Adolescent Gynecology and Reproductive Endocrinology (REI), as well as statistics. Fellows are required to attend a weekly colorectal conference, a monthly DSD (Differences of Sexual Development) clinic conference, a monthly Turner's clinic conference, combined REI/PAG Journal Club/case conferences, lectures, and quarterly research meetings. In addition, fellows are encouraged to attend the monthly Reproductive Endocrine Journal club and DSD-TRN (Translational Research Network) case conference.
In addition to larger groups, mentors of individual laboratories with which the fellow is affiliated generally meet on a weekly basis to review research progress. Furthermore, fellows are encouraged to participate in the didactic training offered at national meetings, such as the NASPAG, the American Society for Reproductive Medicine, the Society for Gynecologic Investigation, and the Pediatric Endocrine Society. Moreover, fellows are encouraged to attend specialty meetings in their chosen interest areas, such as the Oncofertility Consortium and Differences in Sex Development–Androgen Insensitivity annual meetings.
Application Information
Applications are submitted using the common application form on NASPAG. They are accepted in July before the anticipated start date, and interviews are typically held in August or September before the start date. Selection of candidates is processed through the National Resident Matching Program (NRMP). One to two positions are available in alternating years.
Please visit the URL below for detailed program information: https://www.cc.nih.gov/training/gme/programs/pediatric_adolescent_gynecology.html
Publications
Kanakatti Shankar R, Dowlut-McElroy T, Dauber A, Gomez-Lobo V. Clinical utility of anti-Mullerian hormone in pediatrics. J Clin Endocrinol Metab 2021; https://doi.org/10.1210/clinem/dgab687.
Dwiggins M, Brookner B, Fowler K, Veeraraghavan P, Gomez-Lobo V, Merke DP. Multidimensional aspects of female sexual function in congenital adrenal hyperplasia: a case-control study. J Endocr Soc 2020;4(11):1–10.
Practice Committee of the Oncofertility Consortium. Installing oncofertility programs for common cancers in optimum resource settings (Repro-Can-OPEN Study Part II): a committee opinion. J Assist Reprod Genet 2021;38(1):163–176.
Chattopadhyay S, Arnold JD, Malayil L, Hittle L, Mongodin EF, Marathe KS, Gomez-Lobo V, Sapkota AR. Potential role of the skin and gut microbiota in premenarchal vulvar lichen sclerosus: A pilot case-control study. PLoS One 2021;16(1):1–14.
Woodruff TK, Ataman-Millhouse L, Acharya KS, Almeida-Santos T, Anazodo A, Anderson RA, Appiah L, Bader J, Becktell K, Brannigan RE, Breech L, Bourlon MT, Bumbuliene Ž, Burns K, Campo-Engelstein L, Campos JR, Centola GM, Chehin MB, Chen D, De Vos M, Duncan FE, El-Damen A, Fair D, Famuyiwa Y, Fechner PY, Fontoura P, Frias O, Gerkowicz SA, Ginsberg J, Gracia CR, Goldman K, Gomez-Lobo V. A view from the past into our collective future: the oncofertility consortium vision statement. J Assist Reprod Genet 2021;38(1):3–15.
Collaborators
Steven L. Coon, PhD, Molecular Genetics Core, NICHD, Bethesda, MD
Ryan K. Dale, MS, PhD, Bioinformatics and Scientific Programming Core, NICHD, Bethesda, MD
Alan H. DeCherney, MD, Reproductive Endocrinology and Infertility Fellowship Training Program, NICHD, Bethesda, MD
Francesca Duncan, PhD, Northwestern University Feinberg School of Medicine, Chicago, IL
Judith L. Fridovich-Keil, PhD, Emory University, Atlanta, GA
Catherine Gordon, MD, Boston Children's Hospital, Boston, MA
Yasmin Jayasinghe, MBBS, FRANZCOG, PhD, Royal Children's Hospital Melbourne, Parkville, Australia
David Lee, MD, PhD, Oregon Health & Science University, Portland, OR
Marissa Lightbourne, MD, MPH, Section on Translational Diabetes and Metabolic Syndromes, NIDDK, Bethesda, MD
Kyle Orwig, PhD, University of Pittsburgh, Pittsburgh, PA
James Segars, MD, The Johns Hopkins School of Medicine, Baltimore, MD
Ariella Shikanov, PhD, University of Michigan, Ann Arbor, MI
Ninet Sinaii, PhD, MPH, Biostatistics and Clinical Epidemiology Service, Clinical Center, NIH, Bethesda, MD
Mary Zelinsky, PhD, Oregon Health & Science University, Portland, OR
Contact
Veronica Gomez-Lobo, MD, Program Director
veronica.gomez-lobo@nih.gov
Tel: 301-435-7567
Sofia Getachew, MSPM, Program Coordinator
sofia.getachew@nih.gov
Tel: 301-435-6926
Pediatric and Adolescent Gynecology Training Program
NICHD, NIH
10 Center Drive
Building 10, Room 8N248, MSC 1840
Bethesda, MD 20892-23330