The NICHD Zebrafish Core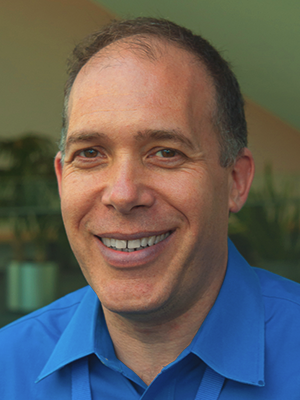 Benjamin Feldman, PhD, Staff Scientist, Director of the NICHD Zebrafish Core
ChonHwa Tsai-Morris, PhD, Staff Scientist, Assistant Director of the NICHD Zebrafish Core
Yvonne Rosario, PhD, Postdoctoral Intramural Research Training Award Fellow
Felicia Benoit, BS, Postbaccalaureate Intramural Research Training Award Fellow
The NICHD Zebrafish Core was established in 2012 with the goal of providing its clients with consultation, access to equipment and reagents, and service in the area of zebrafish genetics. NICHD investigators as well as investigators from other NIH institutes and from outside the NIH are its clientele. The oversight committee for the Core comprises Harold Burgess, Ajay Chitnis, and Brant Weinstein. The Core's activities consist of (1) oversight and support of client-specific projects, (2) custom generation of genetic zebrafish models, (3) troubleshooting of new methodologies with promising application in zebrafish, (4) maintenance and improvement of equipment and infrastructure, and (5) service and educational outreach.
Oversight and support of client-specific projects
Over 2020–2021, the Core engaged in research projects with nine labs and other customers and with two cores.
Genetic dissection and creation of human disease models of sterol metabolism (Porter Lab, NICHD)
In previous years, the Core used CRISPR-Cas9 technology to create genetic mutant zebrafish lines for the Porter lab in five genes: dhcr7, npc1, npc2, cln3, and ebp, which play roles in various steps of cholesterol metabolism. A paper on npc2 phenotypes was published in April 2021. This last year the Core also recovered germ-line carriers for an edited zebrafish npc1 mutant line with a non-synonymous amino acid substitution that is cognate to a human disease-associated mutation of interest.
Functional assessment of tubulin isoforms (Sackett Lab, ex-NICHD)
This year, the Core initiated a two-pronged project to address two questions with the Sackett lab. (1) Are post-translational modifications of alpha-tubulin involving taurine conserved in zebrafish? (2) Do any zebrafish beta tubulin isoforms display tissue-specific expression and if so, what is the consequence of their genetic removal?
Function of zebrafish orthologs to human genes implicated in disorders of the pituitary-adrenal axis (Stratakis Lab, NICHD)
In previous years, the Core used CRISPR-Cas9 technology to generate zebrafish carrying loss-of-function mutations in four zebrafish orthologs to human genes, implicated by the Stratakis lab in human growth anomalies, and eight zebrafish orthologs to human adrenal hyperplasia and Cushing's disease–associated genes. A manuscript summarizing the characterization of one of these genes, gpr101, was published in January 2021. This last year, the Core also generated and recovered a precisely edited zebrafish satb1 mutant line with a non-synonymous amino acid substitution that is cognate to a human disease-associated mutation of interest.
Function of zebrafish rca2.1 (Kemper lab, NHLBI)
The Kemper lab is interested in zebrafish rca2.1's function, because it is similar to human CD46 (a transmembrane glycoprotein that plays a role in regulating the complement system) and because an analogous gene that is expressed cannot be found in the mouse genome. In 2019–20, we generated and recovered a precise-edited deletion spanning the entire gene (about 20 KB) by simultaneously injecting gRNAs targeting the length of the gene along with Cas9 to assure complete disruption of gene function. Phenotype characterization this year indicated that mutants have a profound growth deficit accompanied by cardiac hypertrophy that is ultimately lethal. The Core also generated a standard small CRISPR-Cas9 deletion allele in rca2.1 this year for comparison, which appears to cause the same phenotypes.
Role of minerals in bone health (LaVerne Brown, Office of Dietary Supplements)
The NICHD Zebrafish Core has been working with LaVerne Brown from the NIH Office of Dietary Supplements in planning and implementing preliminary steps for a nutritional study to explore how certain minerals influence bone health in the presence or absence of adequate vitamin D, a topic of relevance to human bone health. This year, the Core obtained six defined feeds from the Nutrition Obesity Research Center of the University of Alabama (Birmingham), and is planning the details of a study to begin in early 2022.
Independent research by the NICHD Zebrafish Core
Optimizing strategies for CRISPR-Cas9–based homology-directed repair (HDR)
Since 2018, the Core has explored the use of the CRISPR-Cas9 technology in combination with donor DNA to generate zebrafish lines with amino-acid substitutions cognate to human disease alleles of interest. The Core's first success with this approach was for an Atp7a amino-acid (AA) substitution that is cognate to an ATP7A (AA) substitution of interest to the Kaler lab (ex-NICHD), a substitution that causes distal motoneuropathy. The phenotype is characterized by hypopigmentation. The Core devised a novel screening strategy for this project that included synonymous changes alongside the targeted non-synonymous change. The synonymous changes introduced RFLPs (restriction fragment length polymorphisms) amenable to their standard molecular screening strategy. In collaboration with the NICHD Bioinformatics & Scientific Programming Core, software for generalizing this approach to any locus of interest was developed. During the last year, Feldman prepared and deposited on BioRXiv a manuscript summarizing these achievements.
Previously, in 2018–2019, the Core had also conducted Directors Award–funded research in collaboration with the NICHD Molecular Genomics Core to compare precise genome-editing methods and efficiencies using high-throughput sequencing. The Core compared five methods for generating seven alleles of interest to labs in NICHD and elsewhere at NIH, namely: two npc1 alleles (Porter lab, NICHD), one rhoaa allele (Weinstein lab, NICHD), one ifitm5 allele (Marini lab, NICHD), two ryr1b alleles (Lawal lab, NINR), and one cacna1c allele (Golden lab, NIDDK). Over the last year the Core focused exclusively on recovering these alleles, developing preferred strategies along the way. Of particular promise, Feldman recently successfully extracted gametes (sperm or eggs) from F0fish and subjected them to high-throughput sequencing as an efficient route to identifying F0 germ-line transmitting founders. These efforts led to allele recovery and/or identification of germ-line transmitters for three of the seven initially targeted aa–substituted alleles: cacna1c, ifitm5 and npc1 (one of two), as well as a more recently added allele of satb1.
Feldman continues to regularly meet and discuss progress with the laboratories of Raman Sood (NHGRI, Zebrafish Core) and Shawn Burgess (NHGRI) to ensure that efforts in optimizing precise genome editing strategies are not redundant.
Cryo-preservation and in vitro fertilization of zebrafish sperm
Over the last two years, Feldman has made efforts to improve quality-control measures to ensure the viability of cryo-preserved zebrafish lines and minimize variability in viability. This year, the project was led by Felicia Benoit from the lab of Alan DeCherney (NICHD), who had an interest in the subject. The project has been fraught with technical challenges, but the Core recently overcame these obstacles and identified a combination of conditions that assure high-yield recovery of cryo-preserved specimens.
Service
ACUC Membership
Feldman has served on the NICHD Animal Care and Use Committee (ACUC) since 2015 and continued in this capacity this year, meeting monthly to evaluate and decide upon animal-study proposals, renewals and amendments, and ad hoc issues relevant to animal welfare. This year, Feldman contributed toward renewal of the NICHD animal program's AAALAC (Association for Assessment and Accreditation of Laboratory Animal Care) Accreditation.
Take Your Child to Work day
Feldman worked with the Office of Communications to produce a video log for the 2021 Virtual Take Your Child to Work Day, showing how he breeds zebrafish and examines their embryo progeny.
Site Visit
2021 included Feldman's quadrennial site visit, and Feldman accordingly prepared a packet and oral presentation for outside reviewers with excellent results.
Faculty Reports
As a broader contribution to the scientific community, Feldman regularly pens recommendations for scientific articles of interest as a member of Faculty Opinions in the Developmental Biology/Pattern Formation Section. This year, he contributed four recommendations.
Additional Funding
One-year salary support for Postbaccalaureate Fellow Felicia Benoit from the Office of Intramural Training & Education, NIH
Publications
Tseng WC, Johnson-Escauriza AJ, Tsai-Morris CH, Feldman B, Dale RK, Wassif CA, Porter FD. The role of Niemann-Pick type C2 in zebrafish embryonic development. Development 2021;148(7):dev194258.
Trivellin G, Tirosh A, Hernández-Ramírez LC, Gupta T, Tsai-Morris C-H, Faucz F R, Burgess HA, Feldman B, Stratakis CA. The X-linked acrogigantism-associated gene gpr101 is a maternal regulator of early embryonic development and somatic growth in zebrafish. Mol Cell Endocrinol 2021;520:111091.
Collaborators
LaVerne L. Brown, PhD, Office of Dietary Supplements, Office of the Director, NIH, Rockville, MD
Steven Coon, PhD, Molecular Genomics Core, NICHD, Bethesda, MD
Ryan Dale, MS, PhD, Bioinformatics and Scientific Programming Core; Computer Support Services Core, NICHD, Bethesda, MD
Alan DeCherney, MD, Reproductive Endocrinology and Infertility Training Program, Clinical Center, NICHD, Bethesda, MD
Andy Golden, PhD, Laboratory of Biochemistry and Genetics, NIDDK, Bethesda, MD
Claudia Kemper, PhD, Laboratory for Complement and Inflammation Research, NHLBI, Bethesda, MD
Forbes D. Porter, MD, PhD, Section on Molecular Dysmorphology, NICHD, Bethesda, MD
Daniel Sackett, PhD, Division of Basic and Translational Biophysics, NICHD, Bethesda, MD
Constantine Stratakis, MD, D(med)Sci, Section on Endocrinology and Genetics, NICHD, Bethesda, MD
Contact
For more information, email bfeldman@mail.nih.gov or visit https://zcore.nichd.nih.gov.