Office of Education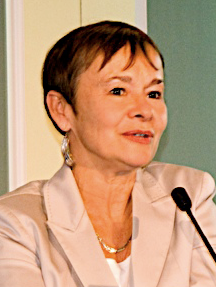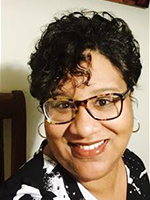 Brenda Hanning, Director, Office of Education
Yvette R. Pittman, PhD, Associate Director
Goals and objectives
The intramural Office of Education was established in September 2004 to support the training needs of intramural scientists, fellows, and students at all levels. This is achieved through recruitment and development of academic support programs; support of accreditation; contributions to mentoring, evaluation, and career guidance; and creation of new training initiatives. Additional areas of involvement include career development programming, networking among fellows and alumni, grantsmanship, and the enhancement of fellows' competitiveness for awards, as well as support of new tenure-track investigators.
Notable accomplishments of the past year
In spring 2015, the Division of Intramural Research gave its eighth Mentor of the Year awards to investigator Karl Pfeifer and postdoctoral fellow Chad McCormick. FARE (Fellows Award for Research Excellence) 2016 awards went to a record 28 applicants. The NICHD Scholars Developing Talent program, established in 2011, added three new postbaccalaureate fellows, Nicholas Johnson (lab of Mary Lilly), Rim Mehari (lab of Jack Yanovski), and Miles Oliva (lab of Paul Love); Nicole Millan (lab of Erin Wolff) and PhD student Dezmond Taylor-Douglas (Yanovski lab) continue for a further year. Office of Education program activities included the annual grantsmanship workshop, career and public speaking workshops, among others. Our annual "Becoming an Effective Scientist" course, organized and taught by fellows for postbaccalaureate trainees, entered its tenth year. The eleventh annual meeting of fellows took place at the Smithsonian Museum of the American Indian and featured keynote speakers Graham Chedd of the Alan Alda Center for Communicating Science and Toby Freedman of Synapsis Search on careers in the life sciences. Our TmT competition was held in conjunction with NHGRI and NIDCR this year; it emphasizes the importance to scientists of communicating their research in an accessible way. Contestants participated in speaking workshops and were judged by internal and external panels of judges, leading to a first-place award for Kathryn Tabor from the lab of Harold Burgess. A video clip of this winning talk was presented to the NICHD Director's advisory council. Along with continuing scientific orientations for fellows, led by Yvette Pittman, the Individualized Development Plan was actively promoted for all fellows, using myIDP on the Science Careers web site. The Fellows Intramural Grant Supplement (FIGS) continues to recognize grant applicants and awardees with stipend increases; and the Fellows Recruitment Incentive Award, launched in 2013, promotes the recruitment of postdoctoral fellows from backgrounds under-represented in science. The NICHD Connection, a monthly newsletter run and written by fellows, will publish its 67th issue in December 2015; it continues to highlight programs and fellows' scientific successes.
Contact
For further information, contact pittmanyv@mail.nih.gov or hanningb@mail.nih.gov.