Administrative Management Branch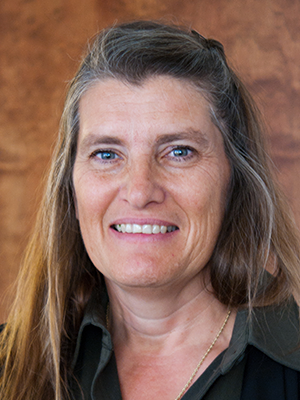 Francie Kitzmiller, Chief, Administrative Management Branch
Becky Preston, Deputy Branch Chief
Valerie Leftwood, Deputy Branch Chief
Izet Beckwith, Administrative Officer
Gina Elmore, Administrative Officer – Budget
Dena Flipping, Administrative Officer
Michelle Hudson, Administrative Officer - Team Leader
Joy Kennedy, Administrative Officer
Bonnie Lancey, Administrative Officer
Lakeasha Mingo, Administrative Officer - Team Leader
Charlene Patrick, Administrative Officer - Team Leader
Mia Pulley, Administrative Officer - Team Leader
Natacha Rene, Administrative Officer
Nancy Richman, Administrative Officer
Sylvia Robinson, Administrative Officer - Procurement Lead
Marlene Taulton, Administrative Officer
Beverley Todd, Administrative Officer
Vincent Black, Property Technician
Moona Braxton, Property Technician
Thomas Morgan, Space Analyst
Steve Norris, Space Analyst
Antoinette Dovidio, Administrative Technician
Rebecca Bess, Purchasing Agent
John Burton, Purchasing Agent
Jax Chang, Purchasing Agent
Towanda Daniels, Purchasing Agent
Roshonna Davis, Purchasing Agent
William Davis, Purchasing Agent
Jodi Ferrell, Purchasing Agent
Sherry Jones, Purchasing Agent
Brittany May, Purchasing Agent
David Shen, Purchasing Agent
Hanumanth Vishnuvajjala, Purchasing Agent
James Law, Procurement Technician
Jennifer Smith, Procurement Technician
The Administrative Management Branch (AMB) in the Division of Intramural Research (DIR), NICHD, assists in the planning and managing of a variety of administrative management projects. The AMB provides administrative oversight for adherence to rules and regulations and expertise in administrative services to ensure that the NICHD continues to move forward in its mission. The AMB staff are a key component and resource to the Scientific Director for the management and overall planning for the DIR.
The senior leadership within the AMB works directly with the Scientific Director and Deputy Scientific Director, particularly on strategic planning and administrative oversight, and plays a key role in maximizing the resources available to the DIR. The leadership provides guidance in all aspects of administration, represents the DIR at various NICHD programs and NIH–wide committees as well as focus groups concerned with administration.
The AMB administrative staff provide professional, technical, and administrative support in functional areas that further the mission of the DIR. The functional areas include, among others, budget and financial management, human resources, visas, travel, simplified acquisition, contract management and project officer support, safety and security, building and facilities management, timekeeping, program planning and evaluation, and general administrative services.
The AMB staff serve as a liaison between the laboratories/branches that they support and the many other entities at the NIH, such as the Office of the Scientific Director, NICHD; the Office of the Director, NICHD; the Office of Intramural Research, Office of the Director; the Fogarty International Center; Human Resources offices; the Office of Research Services including the Division of International Services; the Office of Research Facilities; and the Technology Transfer Branch.
Contact
For more information, email franciek@mail.nih.gov or visit http://amb.nichd.nih.gov.