Molecular Genomics Core Facility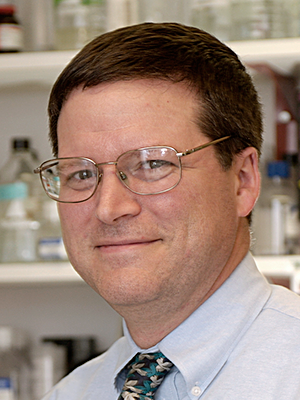 Forbes D. Porter, MD, PhD, Director, Molecular Genomics Core Facility
Steven L. Coon, PhD, Staff Scientist
James R. Iben, PhD, Staff Scientist
Tianwei Li, PhD, Staff Scientist
With the goal of understanding genetic changes and mechanisms underlying human diseases, the Molecular Genomics Core Facility supports NICHD investigators by providing next-generation deep sequencing and project data analysis.
Next-Generation sequencing and bioinformatics support
The Molecular Genomics Core (MGC) provides DNA and RNA sequencing services for genomic and genetic research to investigators within the NICHD. The MGC is currently operating with three sequencing machines. Most of our work is conducted on our high-capacity, production-scale machine: an Illumina HiSeq 2500. The two other sequencers, an Illumina MiSeq and an Ion Torrent Personal Genomics Machine, are smaller, faster machines, which can generate longer sequence reads. Our recently acquired cBot liquid handler will allow even higher through-put on the Illumina HiSeq. This array of sequencers provides a suite of scales and capabilities. Our sequencing services include whole genome, whole exome, targeted exome, and gene-specific DNA sequencing, as well as whole transcriptome sequencing (RNA-Seq), microRNA sequencing, microbiome sequencing, bisulfite sequencing (DNA methylome), ChIP-Seq, and ribosomal profiling.
This year, the MGC acquired a 10X Genomics Chromium Single Cell Controller. The Chromium converts a suspension of single cells into cDNA libraries that are barcoded by cell of origin. The cDNAs can then be converted to sequenceable libraries and run on our Illumina HiSeq 2500 to generate cell-specific transcriptomes.
The MGC provides significant primary data processing and downstream bioinformatic support and can assist in designing experiments or sequencing strategies (for example, optimization of targeted exome design). During the past year, the MGC provided sequencing for 54 projects across the full spectrum of sequencing types; the projects involved 21 NICHD Principal Investigators from eight Affinity Groups. In addition to sequencing and providing our standard primary analysis of the resulting data, the MGC delivered enhanced bioinformatic support for 12 NICHD investigators across seven Affinity Groups. Our mission is to offer accurate and innovative sequencing and bioinformatic tools to facilitate research into the diagnosis, counseling, and treatment of hereditary disorders, and to support basic research, which promotes understanding of human health and development.
Publications
Hartley SW, Mullikin JC, Klein DC, Park M, NISC Comparative Sequencing Program, Coon SL. Alternative isoform analysis of Ttc8 expression in the rat pineal gland using a multi-platform sequencing approach reveals neural regulation. PLoS One 2016;11(9):e0163590.
Blewett NH, Iben JR, Gaidamakov S, Maraia RJ. La deletion from mouse brain alters pre-tRNA metabolism and accumulation of pre-5.8S rRNA, with neuron death and reactive astrocytosis. Mol Cell Biol 2017;37(10):e00588-16.
Zhang K, Ruan Z, Li J, Bian C, You X, Coon SL, Shi Q. A comparative genomic and transcriptomic survey provides novel insights into N-acetylserotonin methyltransferase (ASMT) in fish. Molecules 2017;22(10):E1653.
Suzuki S, Iben JR, Coon SL, Kino T. SIRT1 is a transcriptional enhancer of the glucocorticoid receptor acting independently to its deacetylase activity. Mol Cell Endocrinol 2017;461:178-187.
Mattijssen S, Arimbasseri AG, Iben JR, Gaidamakov S, Lee J, Hafner M, Maraia RJ. LARP4 mRNA codon-tRNA match contributes to LARP4 activity for ribosomal protein mRNA poly(A) tail length protection. Elife 2017;6:e28889.
Collaborators
Tamás Balla, MD, PhD, Section on Molecular Signal Transduction, NICHD, Bethesda, MD
Jeffrey Baron, MD, Section on Growth and Development, NICHD, Bethesda, MD
Juan Bonifacino, PhD, Section on Intracellular Protein Trafficking, NICHD, Bethesda, MD
Harold Burgess, PhD, Section on Behavioral Neurogenetics, NICHD, Bethesda, MD
Mary Dasso, PhD, Section on Cell Cycle Regulation, NICHD, Bethesda, MD
Angela Delaney, MD, Unit on Genetics of Puberty and Reproduction, NICHD, Bethesda, MD
Thomas Dever, PhD, Section on Protein Biosynthesis, NICHD, Bethesda, MD
Benjamin Feldman, PhD, Zebrafish Core, NICHD, Bethesda, MD
Judith Kassis, PhD, Section on Gene Expression, NICHD, Bethesda, MD
David Klein, PhD, Scientist Emeritus, NICHD, Bethesda, MD
Mary Lilly, PhD, Section on Gamete Development, NICHD, Bethesda, MD
Paul Love, MD, PhD, Section on Cellular and Developmental Biology, NICHD, Bethesda, MD
Todd Macfarlan, PhD, Unit on Mammalian Epigenome Reprogramming, NICHD, Bethesda, MD
Matthias Machner, PhD, Section on Microbial Pathogenesis, NICHD, Bethesda, MD
Richard Maraia, MD, Section on Molecular and Cellular Biology, NICHD, Bethesda, MD
Chris McBain, PhD, Section on Cellular and Synaptic Physiology, NICHD, Bethesda, MD
Anil Mukherjee, MD, PhD, Section on Developmental Genetics, NICHD, Bethesda, MD
Karl Pfeifer, PhD, Section on Epigenetics, NICHD, Bethesda, MD
Gisela Storz, PhD, Section on Environmental Gene Regulation, NICHD, Bethesda, MD
Brant Weinstein, PhD, Section on Vertebrate Organogenesis, NICHD, Bethesda, MD
Contact
For more information, email fdporter@mail.nih.gov or visit http://mgl.nichd.nih.gov.