Reproductive Endocrinology and Infertility Training Program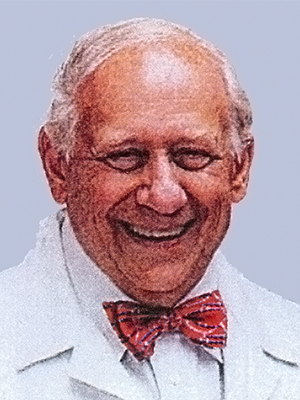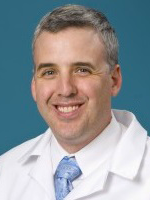 Alan H. DeCherney, MD, Deputy Director, Reproductive Endocrinology and Infertility Fellowship Program
Micah J. Hill, DO, Program Director of the Combined NICHD/Federal Fellowship in Reproductive Endocrinology
Lauren A. Bishop, MD, Clinical Fellow
Olivia J. Carpinello, MD, Clinical Fellow
Anthony M. DeAngelis, MD, PhD, Clinical Fellow
Nicole Doyle, MD, PhD, Clinical Fellow
Michael B. Evans, DO, Clinical Fellow
Anne E. Martini, DO, Clinical Fellow
Toral Parikh, MD, Clinical Fellow
Justin Pilgrim, DO, Clinical Fellow
Jessica R. Zolton, DO, Clinical Fellow
The Intramural NICHD Reproductive Endocrinology and Infertility Training Program sponsors a three-year clinical fellowship in Reproductive Endocrinology and Infertility, which is accredited by the Accreditation Council for Graduate Medical Education (ACGME). The objective of this graduate medical education program is to train clinicians to serve as researchers and future leaders in the field of reproductive endocrinology with a view toward advancing basic, translational, and clinical science in reproduction. The program was started in 1978 and has since trained over 60 physicians in reproductive endocrinology. Upon completion of the rigorous scientific, clinical, and surgical curriculum, fellows may apply to the American Board of Obstetrics and Gynecology for certification in the subspecialty of Reproductive Endocrinology. The Fellowship in Reproductive Endocrinology and Infertility is served by faculty from four institutions: the Eunice Kennedy Shriver National Institute of Child Health and Human Development (NICHD), the Uniformed Services University of the Health Sciences (USUHS), Walter Reed National Military Medical Center (WRNMMC), and the Shady Grove Fertility Center. The program accepts civilian and military graduates of U.S. residencies in Obstetrics and Gynecology and has the mission to train reproductive endocrinology and infertility fellows who will serve as faculty in academic, government, and military institutions, and in order to establish and maintain high standards of training for students and residents in obstetrics and gynecology and to provide evidence-based, cutting-edge treatments to couples with infertility. Program graduates have become assistant, associate, and tenured professors and departmental chairs.
Fellows in the program rotate on clinical services of NICHD–supported intramural graduate medical programs in Medical and Pediatric Endocrinology as well as in Medical Genetics. The clinical training is robust. Thus, within the unique environment of the NIH, fellows participate in evaluation and management of rare and challenging endocrine conditions on the NIH Reproductive Endocrine Teaching Service. Clinical and surgical rotations take place at the Walter Reed National Military Medical Center and the Shady Grove Fertility Center. Research is strongly emphasized. Trainees in the program must complete a thesis project and may choose among any research laboratory in the Institute's intramural research program. To complete the research project, fellows are given 20 months of protected research time. The curriculum includes two university-based graduate courses, one in biostatistics and the other in reproduction. In the past year, faculty and fellows published 70 peer-reviewed articles. Over the past five years, graduates of the program published an average of five peer-reviewed manuscripts associated with the training program, and several trainees received national recognition for excellence in research.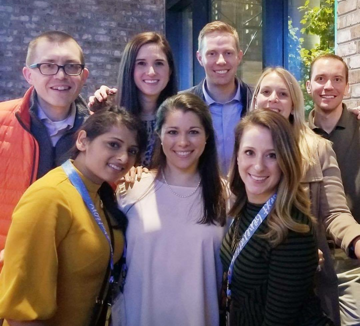 Reproductive Endocrinology and Infertility Fellows
The three-year training program is structured to capitalize on the particular strengths and resources of each participating institution. Specifically, infertility services and operative care are provided by the busy clinical services at Walter Reed Bethesda Hospital, the NIH Clinical Center, and the Shady Grove Fertility Center. Experience in Assisted Reproductive Technologies (ART) is provided by rotation in the newly renovated, state-of-the-art Walter Reed Bethesda ART facility and in the Shady Grove Fertility Center. Fellows also obtain medical endocrine, pediatric endocrine, and genetic clinical training through rotation on the active inpatient services at the NIH Clinical Center. The program staff and fellows see 1,500 patients in the NIH Clinical Center in addition to conducting 40 surgeries and 50 oocyte retrievals per year. Outstanding research training is available either though NIH intramural laboratories at the NICHD or at the Uniformed Services University of the Health Sciences. The program is intended to achieve synergism between the four sponsoring institutions and provide fellows with an experience and resources not available from a single institution.
Requirements for enrollment include graduation from a residency in Obstetrics and Gynecology in the United States that is accredited by the American Board of Obstetrics and Gynecology and an active medical license in the United States. Selection is competitive, and prospective candidates must register with the National Resident Matching Program (NRMP). Three positions per year are approved for a complement of nine fellow trainees. Trainees may meet criteria for the NIH Loan Repayment Program (LRP) for outstanding educational debt.
Didactic instruction
Structured training includes a series of introductory seminars geared to first-year fellows, which take place from July to September of the first year. The introductory seminars provide a historical perspective and basic understanding of the practice of Reproductive Endocrinology. In a weekly NIH teaching rounds conference, fellows review and discuss challenging cases with faculty and fellows. In addition, all faculty and fellows of all years are expected to attend the weekly Pre-operative and Fellows' conferences. Fellows also attend weekly research conferences sponsored by the NICHD and present updates on thesis work at the weekly "Research in Progress Conference." Core training objectives of the Accreditation Council for Graduate Medical Education (ACGME) are covered in special NIH grand rounds and by courses at NIH or Walter Reed in Bethesda. NIH Endocrine Grand Rounds provide additional training in medical, pediatric, and reproductive endocrine conditions. Regular attendance at a monthly journal club is expected. Finally, fellows regularly attend ART clinical meetings, during which management of patients pursing ART is discussed and outcomes are reviewed. In addition to larger groups, mentors of individual laboratories to which the fellow is affiliated generally meet on a weekly basis to review research progress. Furthermore, fellows are encouraged to participate in didactic training offered at national meetings, such as the American Society for Reproductive Medicine, the Society for Reproductive Investigation, and the Society for the Study of Reproduction. Moreover, fellows are encouraged to attend specialty meetings in their chosen interest areas, such as a Keystone meeting on hormone action.
Publications
Zolton JR, Parikh TP, Hickstein DD, Holland SM, Hill MJ, DeCherney AH, Wolff EF. Oocyte cryopreservation for women with GATA2 deficiency. J Assist Reprod Genet 2018;35:1201-1207.
Hill MJ, Healy MW, Richter KS, Parikh TP, Devine K, DeCherney AH, Levy M, Widra EA, et al. Defining thresholds for abnormal premature progesterone levels during ovarian stimulation for assisted reproduction technologies. Fertil Steril 2018;110:671–679.e2.
Healy MW, Yamasaki M, Patounakis G, Richter KS, Devine K, DeCherney AH, Hill M. The slow growing embryo and premature progesterone elevation: compounding factors for embryo-endometrial asynchrony. Hum Reprod 2017;32:362-367.
Hill MJ, Royster GD, Taneja M, Healy MW, Zarek SM, Christy AY, DeCherney AH, Widra E, Devine K. Does elevated progesterone on day of oocyte maturation play a role in the racial disparities in IVF outcomes? Reprod Biomed Online 2017;34:154-161.
Heitmann RJ, Hill MJ, Csokmay JM, Pilgrim J, DeCherney AH, Deering S. Embryo transfer simulation improves pregnancy rates and decreases time to proficiency in the Reproductive Endocrinology and Infertility fellow embryo transfers. Fertil Steril 2017;107:1166-1172.
Collaborators
William H. Catherino, MD, PhD, Uniformed Services University of the Health Sciences, Bethesda, MD
John M. Csokmay, III, MD, Walter Reed National Military Medical Center, Bethesda, MD
Saioa Torrealday, MD, Walter Reed National Military Medical Center, Bethesda, MD
Eric A. Widra, MD, Shady Grove Fertility Center, Washington, DC
Contact
Reproductive Endocrinology and Infertility Training Program
NICHD, NIH
Building 10, Room 8N248
10 Center Drive
Bethesda, MD 20892-1840
Phone: 301-402-2141
Fax: 301-451-2857
Program Director: Micah J. Hill, DO; hillmicah@mail.nih.gov
Program Coordinator: Marilyn Minor; minormar@mail.nih.gov
Online Application: https://students-residents.aamc.org/training-residency-fellowship/applying-fellowships-eras